At Experience Your Eye Specialist, you will find an experienced and helpful team of eye care professionals dedicated to meeting your eye health needs. We recognize you have a choice for your eye care professional and thank you for choosing us to care for your family's vision needs. We invite you to refer your friends and family to our eye care office.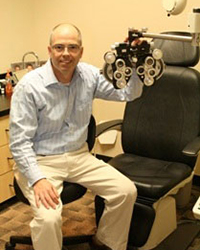 Thomas Norfleet, O.D.
Dr. Tom Norfleet grew up south of Detroit in Rockwood, MI. He graduated from Carlson High School in 1987. He then continued his education at Ferris State University. He graduated from the Michigan College of Optometry with highest distinction in 1994. He is an avid outdoorsman who enjoys bowhunting, icefishing and just about any other excuse to be outdoors.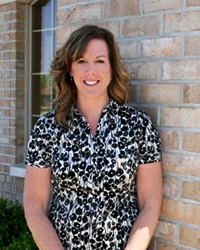 Janel Norfleet, O.D.
Dr. Janel Norfleet graduated from Alpena High School in 1988. She continued her education by receiving a bachelor's degree from Ferris State University. She then proceeded to become a 1997 graduate of The Illinois College of Optometry. She enjoys the outdoors as well as spending time with the couples 3 children. She is also a active volunteer in her community.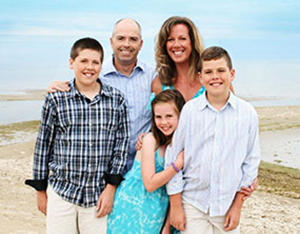 The Norfleet Family
Dr. Tom and Dr. Janel with their 3 children, Andrew, Aaron, and Anna.
Bay City
Mon, Tue, Thur, Fri: 9:00 - 5:00
Wed: 9:00 - 6:00
Closed Saturday & Sunday
Standish
Mon - Thur: 9:00 - 5:00
Doctors available Tuesday & Thursday
Interactive Eye
At Experience Your Eye Specialist, we believe it is important to keep our patients educated about healthy vision. Learn more about the anatomy of your eye with our Interactive Eye!
Learn More
Contact us today or visit our appointment request page to find a time that is convenient for you to see us.